East Tennessee State University
Chapter Officers
Glenda Swartz - President
Zach Thomas - Vice President
Katy Ramirez-Serrano - Secretary

The East Tennessee State University Chapter is currently seeking additional officers for this academic year. If you are interested in one of these opportunities, please see the Leadership Opportunity information below or fill out the contact form and select 'Leadership Opportunities' as your inquiry.
Leadership Opportunities
The most engaging and active leadership roles are filling the role of a Chapter officer. This is an opportunity to develop hands on experience in communication, project planning & execution, team building, and time management. Elections occur once per year, typically in early spring. Click here to read a brief description of each officer position.
Scholarships and Awards
Scholarships and Awards range from $100 to $5000 and are available for both undergraduate members as well as members furthering their academic endeavors through post-graduate study. Applications are available at the beginning of April each year and are due to the Scholarship Committee by the end of May. For more information, please view the Scholarship page.
Graduation Items
Tassels, Honor Cords & Honor Stoles are available from the SAL Store.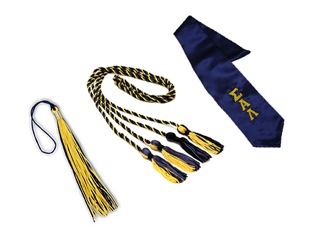 Scholarship and Award Recipients from this Chapter
Morgan LeBlanc - Path to Excellence Award, 2016
Catherine Zapka - New Member Award, 2016
Morgan LeBlanc - New Member Award, 2015
Jacqlyne Weber - Path to Excellence Award, 2014
Rachael Janes - Path to Excellence Award, 2012
Tiffany Proffitt - New Member Award, 2012
---
Chapter Highlights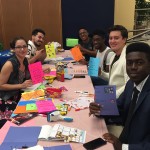 This season a common service idea was to send cards to people who may need an extra pick-me-up. This is a great service project because it is easy, inexpensive, and truly appreciated by the recipients. (more…)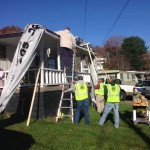 Tornado Clean-Up
A few of SAL's East Tennessee State University Chapter members went to Wise, Virginia, to help build new houses for the families that lost their houses and belongings during a tornado last spring. (more…)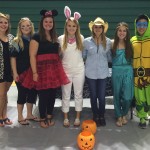 On behalf of the fall and Halloween season we wanted to bring you a special highlight. So many chapters have participated in such great Halloween/Fall themed activities and we want to share them with everyone!
(more…)