Appalachian State University
Chapter Officers
Courtney Watts - President
Charles Fisher - Vice President
Karly Moorefield - Secretary
Andrea Deras - Treasurer
Kayla Binkley and Dorian Brown - VP Public Relations

Contact your chapter here
Chapter Support Representative - Denise Feikema
Leadership Opportunities
The most engaging and active leadership roles are filling the role of a Chapter officer. This is an opportunity to develop hands on experience in communication, project planning & execution, team building, and time management. Elections occur once per year, typically in early spring. Click here to read a brief description of each officer position.
Scholarship and Award Recipients from this Chapter
Briana Carr - Emerging Leaders Scholarship, 2016
Chapter Highlights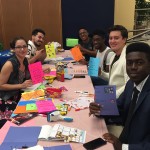 Holiday Cards!
This season a common service idea was to send cards to people who may need an extra pick-me-up. This is a great service project because it is easy, inexpensive, and truly appreciated by the recipients.
Read More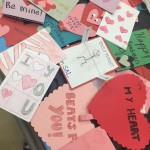 Sharing the Love!
Making Valentine's Day Cards for Others In recognition of Valentine's Day this month, several chapters got their creative juices flowing to share some love with those who may not be spending the holiday how they would prefer to this year.
Read More