George Washington University
Chapter Officers
Anne Diouf - President
Helena Iserhard - Vice President
Pablo Wenhammar - Treasurer

The George Washington University Chapter is currently seeking additional officers for this academic year. If you are interested in one of these opportunities, please see the Leadership Opportunity information below or fill out the contact form and select 'Leadership Opportunities' as your inquiry.
Leadership Opportunities
The most engaging and active leadership roles are filling the role of a Chapter officer. This is an opportunity to develop hands on experience in communication, project planning & execution, team building, and time management. Elections occur once per year, typically in early spring. Click here to read a brief description of each officer position.
Scholarships and Awards
Scholarships and Awards range from $100 to $5000 and are available for both undergraduate members as well as members furthering their academic endeavors through post-graduate study. Applications are available at the beginning of April each year and are due to the Scholarship Committee by the end of May. For more information, please view the Scholarship page.
Graduation Items
Tassels, Honor Cords & Honor Stoles are available from the SAL Store.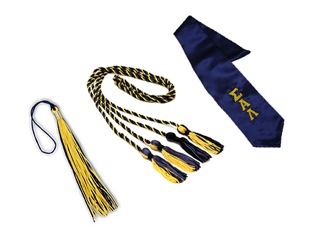 Scholarship and Award Recipients from this Chapter
Leah Staniorski - New Member Award, 2013
Victoria Costa - Chapter Leadership Award, 2013
Michael Ross - New Member Award, 2010
Maura T. Reilly - Path to Excellence Award, 2008
Marni Rose Lapin - Path to Excellence Award, 2007

---
Chapter Highlights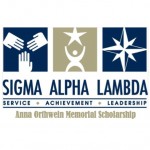 Anna Orthwein Memorial Scholarship
The Anna Orthwein Memorial Scholarship at the Columbian College of Arts and Sciences was established by Mrs. Jayne Orthwein, Mr. Bill Orthwein and Sigma Alpha Lambda in memory of Anna Nicole Orthwein, Columbia College '09 who passed away on June 4, 2007.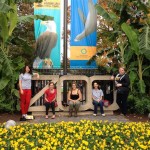 Boo at the Zoo
The George Washington University Chapter was one of several SAL chapters that participated in their local zoo's Halloween Boo at the Zoo event. These events are a way for children to see the zoo while enjoying Halloween activities and treats.  (more…)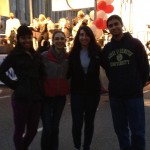 Light the Night Walk
The Leukemia and Lymphoma Society hosts the Light the Night Walk annually in cities all over North America. The walk is a way to raise funds to be able to research a cure and provide hope to those battling cancer. The George Washington University Chapter participated in a walk near them this year.  (more…)